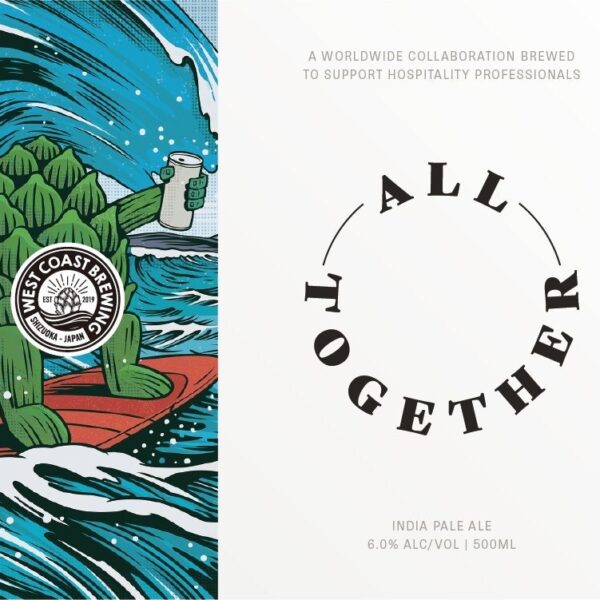 All Together
Hazy IPA / 6.0% ABV
We are all in this together.
ブルックリンにある『Other Half Brewing(アザー・ハーフ)』が接客サービス業に従事する人たちを応援するために提案した、世界コラボビールです。我々にも何かできないか。飲食店その他接客サービス産業が落ち込む今、それに従事する方たちも突如職がなくなり、収入も減り生活が苦しい現状です。微力ながらですが、今だからこそクラフトビールを愛する皆様、クラフトビール業界にかかわる皆様が一丸となるためにも同じビールを手にして乾杯をしようではありませんか。
Designed by Other Half in NYC, All Together is a worldwide collab brew with a simple recipe and an even simpler goal - to bring everyone together. Our version is consistent with the original recipe's grain bill and hop profile, however we use US-04 for a distinctly WCB feel.