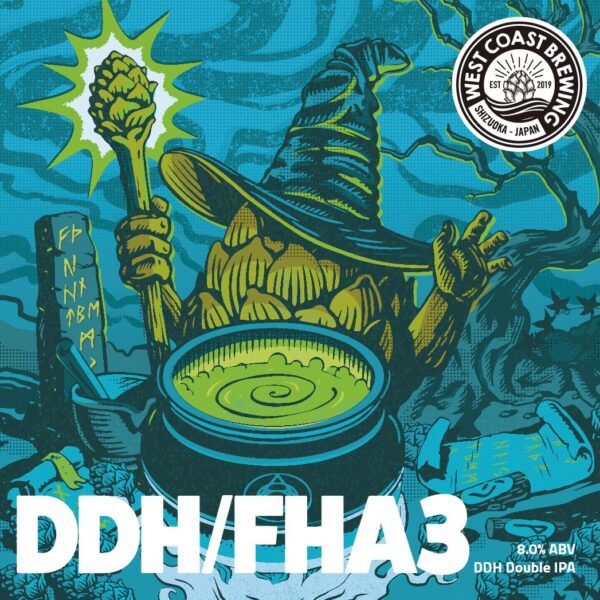 Full Hop Alchemist v3 - Throwback Series
Hazy Double IPA / 8.0% ABV
w/Cashmere, Waimea & Pacific Jade
FHA v3 Revival.
スローバックシリーズの第2弾!
前回好評だったv3が復活!!
再び魔法の杖を振りかざし、ニュージーランド産のワイメアとパシフィックジェードを大量に投入。フルボディーでトロピカルなマンゴーと、グアバ系のフルーティーな味わいのダブルIPAが完成。
キリッと冷えたスッキリ感から、深く優しい味わいまで。温度に溶けていくようなメローな飲み心地と共に夏が過ぎてゆく。。。
The Alchemist hit the recipe rolodex for yet another Throwback series - this time landing on a fan favorite, FHAv3.  Loaded with Cashmere, Waimea and Pacific Jade hops, v3 is a super juicy lupilin bomb replete with mango / guava and other tropical flavor goodies to pleasure your palette and satisfy those dank and hazy hop desires.  If you missed this one the first time around be sure to grab a can while it's hot (and it will be hot for a while longer, trust us on this).