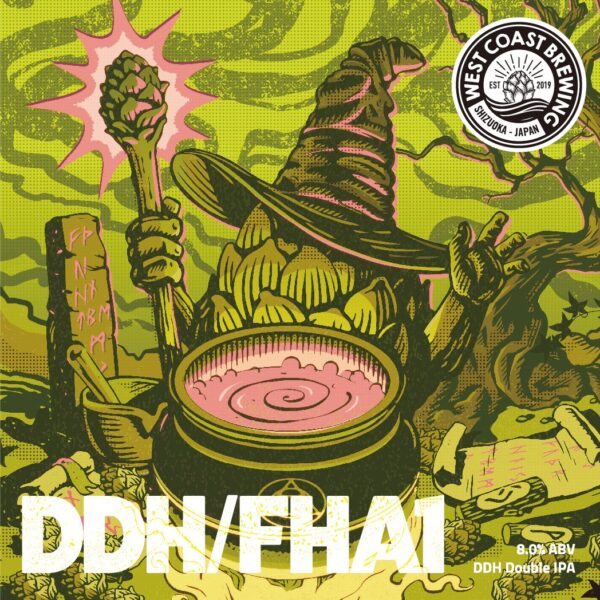 Full Hop Alchemist v1 - Throwback Series
DDH Double IPA / 8.0% ABV
FHA v1 Revival.
伝説はここから始まった。
FHAシリーズのスタートから1年。そして今、WCBの真骨頂『FHA v1』が更なる進化を遂げて帰ってきた。
闇の絶対勢力・ネメシスの力が強まってきているのは明らかで、恐らく次の一手では大きな波が押し寄せるだろう。あまりにも大きくなりすぎたネメシスに対抗できるのは、やはり伝説のあの"救世主"の助けが必要不可欠なのであった。
南国でのバカンスを連想させる、トロピカルフルーツの香りやメロンのような甘さに油断をしていると、ホップの香りが口の中で爆発!!これはきっと、彼による錬金術の仕業に違いない…。
前回のv1から、より高みへ。DDHとTDHの狭間で揺れるハイホップ評議会でも、議論が別れている。ただ満場一致の見解は"やっぱこれだねー"って。
議論と酩酊はさらに深みへと。
This is where it all began.
Coming full circle, the Alchemist returns to his origins -- now with even more hop firepower than ever before.
The Nemesis grows stronger. In the darkness Hop Dudes whisper of the coming storm. A great battle looms on the horizon, and a throwback to the Alchemist's roots is the last best stand our heroes can hope to make to survive the summer.
Massive tropical fruit aromas and melon flavors rip through a blanket of pillowy hop indiscretion - this one has the Chosen One's signature written all over it. Taking it to the next level, FHA Throwback Series revisits the oldies but goodies - with recipes identical to their originals - but pumped up with even more of our favorite lupulin treats. Which one will he cook up next?