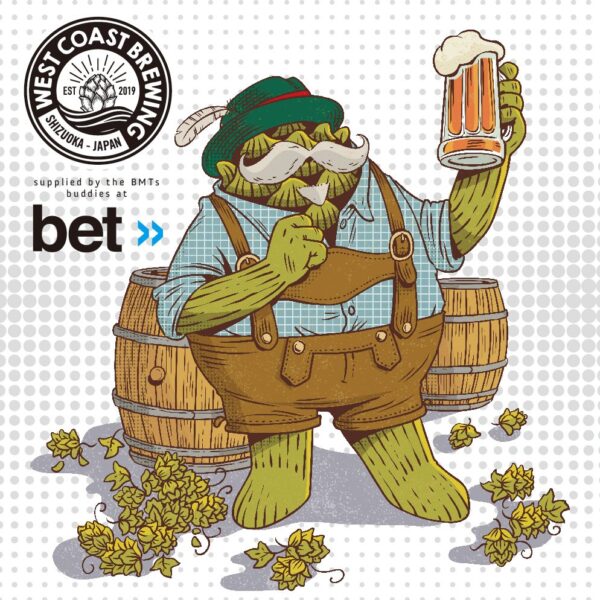 Hazy Uncle Hefe
Hazy Hoppy Hefeweizen / 6.5% ABV
コードネーム:BMT
【指令】
今回の任務
1. ヨーロッパへ密入国
2. 「bet」さんと現地で合流
3. ドイツ産のホップとヴァイツェン酵母を極秘入手せよ!
ヴァイツェン酵母由来の、ふわっと広がるような清々しさのあるバナナの香り。しっかりとした苦みを効かせた、ヘイジーなスタイルが完成。
またしてもBMTの華麗なる暗躍。任務達成のためなら手段を選ばず、いつでもスマート。彼の辞書に不可能という文字はない。
The Hop Dude likes himself some weizen.
The BMTs buddies, back home from their secret missions into the wild (aka Germany) brought back a ton of intel via the Hop Dude's favorite long lost relative.
Hazy Uncle Hefe is a combination of old and new, with a stellar classic Hefeweizen Ale Yeast and a ton of Callista and Ariana in the dry hop.
Sweet banana on the palate with raspberry, blackberry and cherry notes round out a smooth yet decidedly fruity and hoppy version of this NE IPA throwback.