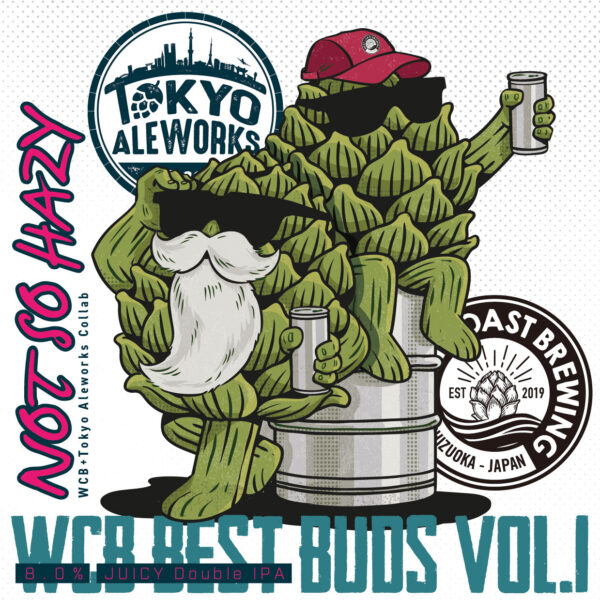 Not So Hazy
Juicy Double IPA / 8.0% ABV
コラボシリーズ第一弾!今回はWCBのBest Buds @Tokyo Aleworksと。クリアー×ヘイジーのクロスオーバーに挑戦!
アルケミストが緻密に練り上げたレシピで、やんちゃんなDudesが仕込んだらこうなる。(計画倒れ)クレイジーな程飲みやすいジュージーダブルIPA。悪戯なジュースエフェクトに身を委ねてはいかが?
Two Hop Dudes are better than one!
Introducing WCB Best Buds, our new brewery collab series. The first installment is a lactose-packed Juicy Double IPA we cooked up with the #clearbeer boys up at TAW.
Various refinements and some of the Alchemist's tricks to tone down the haze (that didn't exactly work as planned!) resulted in a super smooth and crazy drinkable 8% juice fest.
Aromatics/Flavor notes: Super fruity tangy tropical orange popsicle hop bomb!