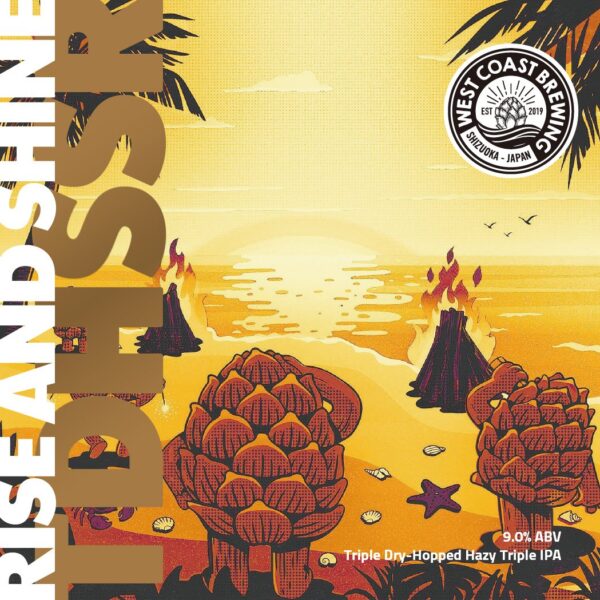 TDHSSR
Hazy Triple IPA / 9.0% ABV
Triple Dry Hopped Super Sunrise!
アルケミストのホップマジックにHop dude達は骨抜き。平和と美味しいビール作りに余念のないアルケミストは、ネメシスの脅威に備えるべくホップライブラリーから史上最大量のホップを使用。そして唯一無二のTDHSSRが完成した。
さらなる高みへ。スーパーサンライズは別の次元に進む。
1周年記念の第2弾として、過去作を飛び越えるほどアップデートしたヘイジートリプル。そこにはパイナップルのアロマや、溢れんばかりのトロピカル、シトラスのフレーバーラッシュ!スッキリだけどフルボディ、みんな大好きルプリンジュースの右ストレートにノックアウト必至(ABVについては触れません…)。
The Hop Dude lives for his Triple IPAs. The stars of the Alchemist's arsenal, they are the only goodies that stand between peace and The Nemesis' takeover of all that is hoppy and holy. And just when you thought we couldn't add more hops, the second of our anniversary brews takes our Hazy Triple to another dimension. Boxes upon boxes of lupilin delights were dumped into the crockpots for maximum memorial shenanigans. Huge hits of pineapple on the nose and a full body of tropical citrus orange deliciousness make for an intense flavor rush you won't want to miss (we won't mention the knockout punch ABV...).