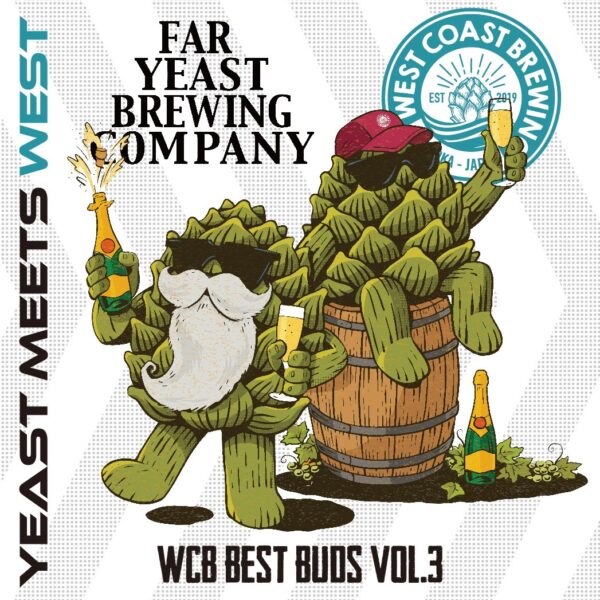 Yeast Meets West
Clear Pils / 5.5% ABV
w/ Japanese Cedar
WCB × Far Yeast Brewing Collaboration.
待望のBest Budsシリーズ第3弾!
豊かな自然あふれる、『Far Yeast Brewing』の本拠地、山梨・小菅村(こすげむら)。アルケミストは小菅村の香りを杉の木に凝縮させ、全ての香りをビールに注入。
口に含んだ瞬間始まる森林浴。鼻から抜ける香りは、杉そのもの。美しい森の景色を楽しみながら、澄んだ空気をめいっぱい吸い込むような心地よさが、(妄想で)味わえるヒーリングビール。
Hopdudeの飽くなき探究心で向かう先は、 海から山、西から東へ。そう、いつだって原動力はこのワクワクから。
Two Hop Dudes are better than one!
Best Buds is back for a 3rd lap around the track, this time with our friends at Far Yeast Brewing. "Yeast Meets West" combines the Hop Dude's favorite pilsner base with a dose of expertly engraved Japanese Cedar directly from the place Far Yeast calls home, Kosuge Village in Yamanashi. A woody/cedar nose reels you in but isn't overpowering, adding just the right touch of terroir for a drinkable and refreshingly clean lager experience.